Dutch Productions is a sports and entertainment video production company specializing in the conceptualization and production of documentaries and shows, promos, corporate sizzle and sales pieces and digital content. We create material that audiences want to watch, and our work is characterized by unique vision and storytelling.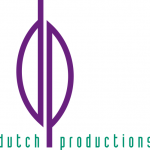 Our staff of writers, directors, producers, and editors draw on their experiences in TV, creative advertising, and corporate to create projects that connect skillfully and emotionally.
If you've got a story to tell or a vision to share, call 212-465-6417 or email info@dutchproductions.com.